Asus V7100
Manufacturer
ASUS V7100 GeForce 2 Series
---
Name of the card
ASUS nVidia GeForce 2 MX400 V7100/PURE/32M/SD/R
---
Serial number
19CK022682 / 19F052-A02-00191
---
I/O Ports
AGP 2X/4X
D-Sub only
---
Purchase price and date
10$ / 2007/03/15
---
Photo of the card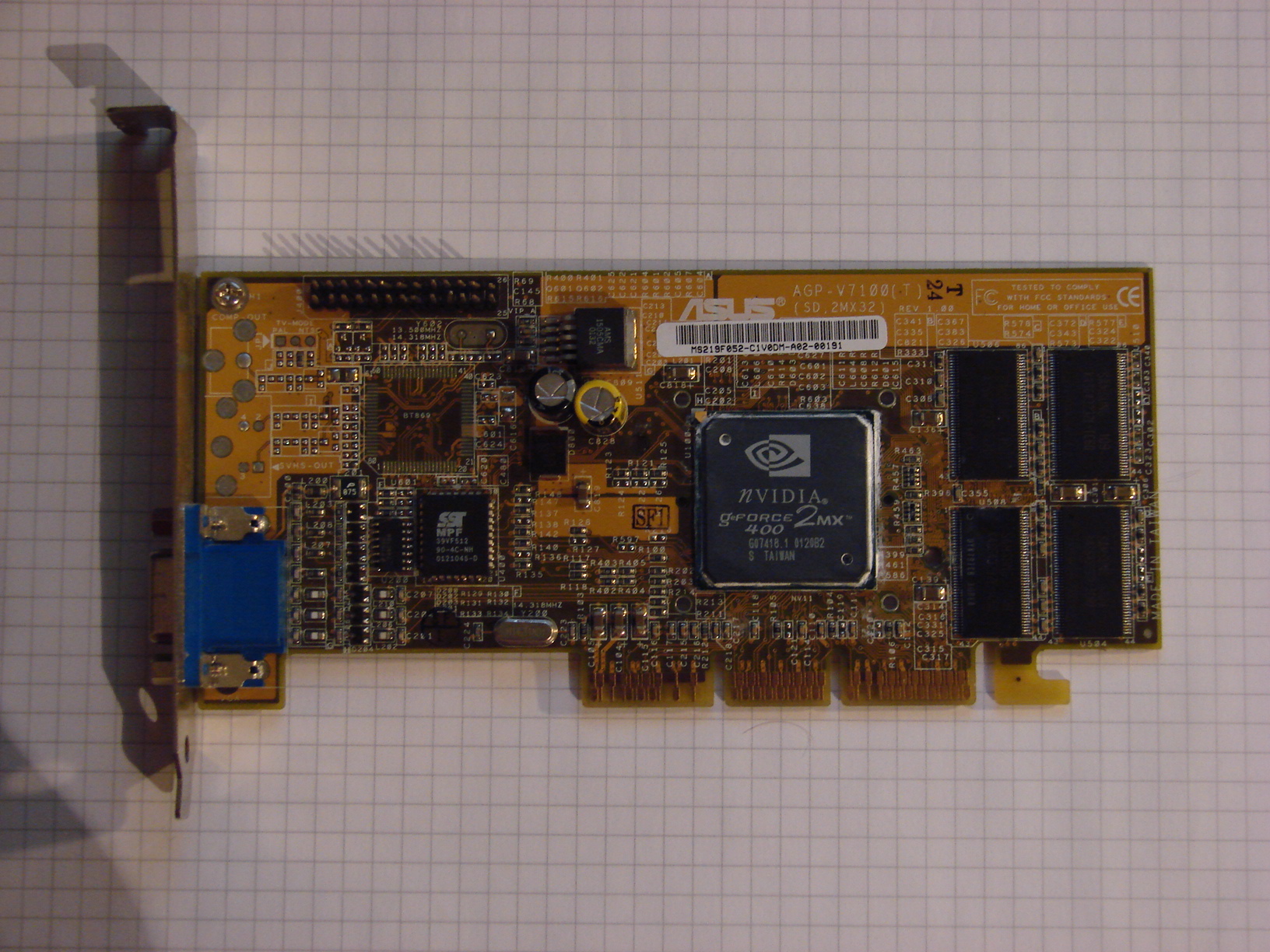 ---
Used ROM file
No ROM. Working Out Of The Box without flashing.
---
Target Mac
Tested and Worked on Power Mac G4 Gigabit Ethernet, Quicksilver 2001.
---
Comments
I impressed that this card work without any flashing. Just plugin in to G4 Tower and it recognized by Mac OS X without any problems or artifacts.
---
Author
ARMAGEDDON~[49406][GDMS] / 03.02.2008
page revision: 2, last edited: 03 Feb 2008 20:42